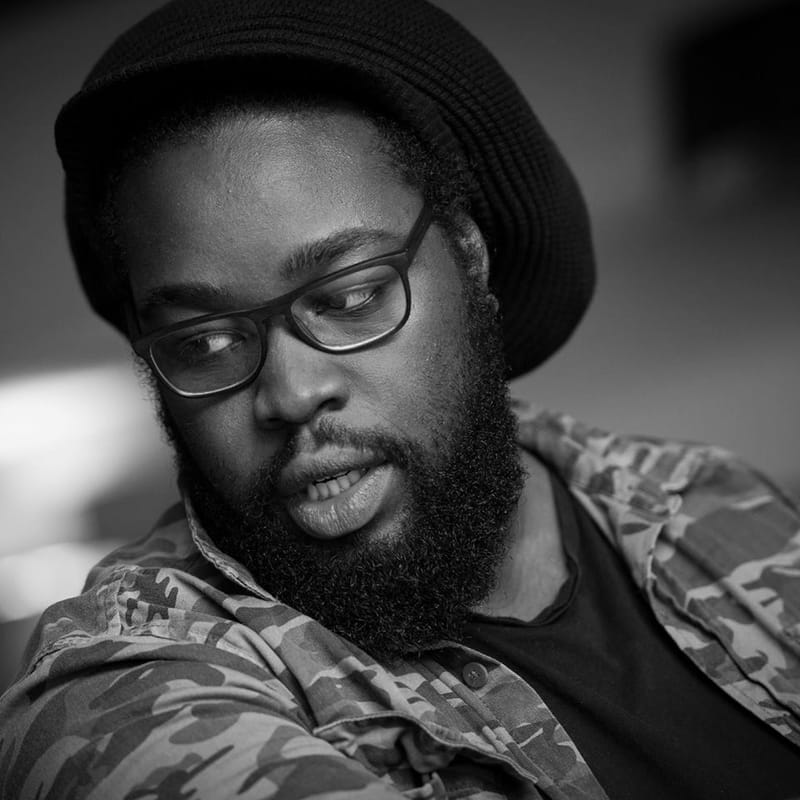 Nathan Powell
CV
I am a theatre maker, director and writer currently working as the Trainee Artistic Director at 20 Stories High. I have a particular interest in new writing and working with young people to a professional standard. My work also involves broadening the reach of theatre and working within communities in a participatory way.
Current
The Spine (working Title) Developing a co-production with 20 Stories High – writer and director
Directing

Macbeth (February-March 2019)
The Orange Tree Theatre, Director
Indebted-The Mixtape (July 2018)
20 Stories High, Youth Theatre & Young Actors Company, Director
HEADZ (August – October 2017)
20 Stories High, Community Tour, Co-Director
Holloway Jones (August 2017)
Nottingham Playhouse, Neville Studio, Director,
Takeaway (January 2017)
Hackney Attic, Director, writer, and producer
Noughts and Crosses (August 2016)
Nottingham Playhouse, Director
The Domino Effect (June 2016)
Nottingham Playhouse, Neville Studio, Director
The Ugly Duckling (October 2015)
Nottingham Playhouse, Neville Studio, Co-Director
Facilitating
20 Stories High Youth Theatre/Young Actors Company (2017- Current)
I am currently facilitating the weekly workshops for the award winning 20 Stories High Youth Theatre.
Nottingham Playhouse Senior Youth theatre (2015-2017)
During my time at Nottingham Playhouse, I led the Nottingham Playhouse Senior Youth Theatre. We worked weekly term time to produce a short show for sharing once a term.
Enabled Upstart (2015-2017)
I delivered a yearly, 1 week work experience programme for D/deaf and disabled young people, which culminated in them creating a short piece of theatre.
In House (2016-2017)
I delivered ten weeks of workshops for people that had experienced or were experiencing homelessness, creating a show to share.
Schools Massive (2016-2017)
A project that involved 11 schools performing a piece of Shakespeare on the Nottingham Playhouse main stage. I delivered workshops and directed the pieces of four schools.
Nottingham Playhouse Community Youth Theatres (2015-2016)
I led a number of community Youth Theatres for children living in areas of high deprivation in the city and county. These workshops are free for participants.
Writing
Takeaway – Hackney Attic, January 2017 – Directed by Nathan Powell
I wrote, directed and produced Takeaway, a play about a family's generational differences. The play is set during fictional protests that turned to riots due to the gentrification of Brixton. Takeaway is a comedy that explores the intersectionality of young black brits today.
"Nathan Powell's Takeaway is enthralling……….Takeaway is a pleasure to watch- one can't help but think that Powell captures Brixton life in the way Zadie Smith captured West-London life so well in White Teeth"
-Plays to See
"Takeaway is a theatrical gem, as well as a social outcry…….. Takeaway is rich in comedic moments, but the subject is serious and resounds in the bare set built at the Hackney Attic"
-Everything Theatre
Other Experience
| | |
| --- | --- |
| Job Title | Assistant Director – Tricycle Young company |
| Dates from / to | February 2015-April 2015 |
| Brief outline of duties | Aiding the director and actors in the devising and writing of a new piece, performed at the Tricycle Theatres 2015 Takeover festival. |
| | |
| | |
| Job Title | Facilitator in Role - Tricycle Theatre |
| Dates from / to | November 2014 |
| Brief outline of duties | Leading school children through a story telling programme in role. |
| | |
Training/Education
Basic Safeguarding Awareness – November 2017
Making Theatre With Young People, Company3 - 2016
University of Leeds (2009-2013) – Ba Hons Theatre and Performance
Tricycle Young company – September 2013 – August 2014
Awards
Shortlisted - Theatre Uncut Political Playwriting Prize 2019
Shortlisted - 2018 Sir Peter Hall Directors Award